There are a number of factors to consider when choosing a septic service in Georgetown, Texas. For example, you'll want to make sure that the company is licensed, insured, and has the right permit. A company that offers a warranty is also a good option.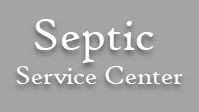 Licensed
When choosing a septic service in Georgetown, TX, it's important to choose a company that is licensed. This is because they work according to state policies and protect the homeowner from scams. The following are three things to look for in a septic service:
Licensed septic services are reliable and affordable. If you've been trying to do maintenance on your system without success, it's time to contact a professional. This will keep you compliant with local authorities, prevent major issues, and ensure that your septic tank will last a long time.
Regular septic tank cleaning is crucial to ensure your septic tank is functioning properly. The professional will thoroughly examine your entire system to find any problems and make necessary adjustments. Regular septic tank cleaning in Georgetown will eliminate any excess buildup in the tank and make the water supply safe.
Septic systems are designed to handle the waste generated by a home for up to 30 years. Without regular maintenance, they could end up needing costly repairs or premature replacement. It's recommended that you have your septic tank pumped every three to five years. Otherwise, the tank may become too full and cause the septic tank to fail.
Permit
A septic service in Georgetown is vital to the efficiency of your septic system. Regular inspections can reveal any potential problems and make your system more effective. You should also schedule annual septic pumping services. A licensed septic service provider will follow state policies and will guarantee your safety.
Permits are required for any septic system installation, repair, or replacement. The LCRA will conduct an on-site inspection, review the plans, and issue the required construction permits. Georgetown septic services provide reliable, professional service at affordable prices. A full application should include a completed application form, proof of property ownership, a soil analysis, floor plans for the proposed structure, and a floodplain compliance letter from the appropriate floodplain administrator. All drawings must be to scale. In addition, if the property is less than one acre, you will also need to provide a recorded plat of your property.
Texas law requires that you have a permit to install a septic system. In addition, the Texas Commission on Environmental Quality oversees septic systems, and can order the property owner to install a new system or make repairs. It can also designate a local authority to oversee your system. In some cities, this authority could be the local health department or river authority.
Guaranteed
If you're concerned that your septic system is failing, there are a number of things you can do to ensure it's fixed and functioning properly. The first step is to know how septic systems work and what the symptoms are. Then you can decide whether you need to have the system repaired or replaced.
The next step is to find a reputable septic service provider in Georgetown, Texas. Make sure to find a company that is licensed and certified to provide septic services. This will ensure that they adhere to state policies and protect you from fraudulent companies. A reputable company will be able to provide you with high-quality service.
Using a reputable service can save you time and money. Consider hiring a family-owned company that has a long history of providing septic services. They may have ties with other firms and can cut material costs. Be sure to consider the reputation of a company before choosing a provider, as each job is unique.
A septic system should be inspected regularly. If you notice any of these signs, it's time to call a professional. Oftentimes, a simple inspection can uncover problems and make your septic system more effective. It's also important to schedule regular pumping service in Georgetown, Texas. A professional can ensure the system is functioning correctly by removing any debris or bacteria that may have become lodged inside.
A septic tank needs to be emptied periodically to prevent it from backing up. A professional will come and pump out the water and human waste from your tank. This will ensure that your septic system is working as efficiently as possible.
Prices
There are many different prices for septic service in Georgetown, TX. The price you pay will depend on what type of service you need and the size of your tank. A simple pumping and cleaning service can run anywhere from $70 to $200. Larger tanks can run up to $400. You should have your tank cleaned at least once every two years. You can also get a filter installed to protect your drainfield and leachfield.
A septic tank is a type of holding tank that stores solid waste. Because of the waste in your tank, it is important to treat it on a regular basis. This should be done a few times a year, or at least every three to four months, depending on how many people live in the home. A professional Georgetown service company will perform this work quickly and efficiently. They wear protective gear and use powerful suction tools.
A septic tank will require pumping at some point. Eventually, the waste will be discharged into a drainage field. This is not healthy for the environment. Not only is it unsanitary for the environment, it can clog the drainage system and increase the porosity of the soil. For this reason, Georgetown, TX residents should have their tanks pumped every two or three years.
In addition to pumping, regular cleaning is also necessary to keep the system operating properly. This service will uncover any issues with your septic system and will ensure that it functions properly. You should schedule a septic pumping service every two to three years, as well as annual maintenance and checks to keep your tank in tip-top shape.